Description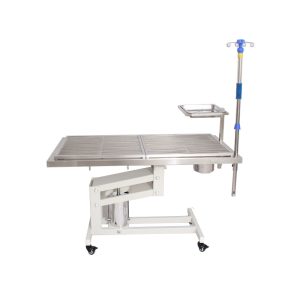 Uses of an examination table
Examination tables are a piece of the necessary equipment in a veterinary clinic or hospital. Some uses are:
To carry out the physical assessment of the patient, which involves:
Checking the general appearance of the patient and behavior.
Auscultation, listening to the chest sounds with a stethoscope.
Palpation in different areas to look for any abnormalities.
To decide, and sometimes perform, the appropriate treatment for the animal.
Collecting samples or running diagnostic tests.
Triage: examining and rapid classification of a case.
Some exam tables have a scale to weigh the patient.