Description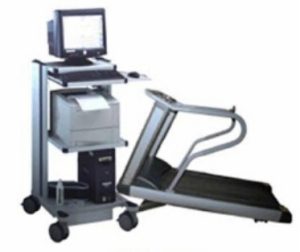 Features
Events can be marked during exercising, and the marked Event ECG waveform can be used to compare with current ECG waveform. After exercising, events can be checked, edited and printed.
Display and print different trend graphs, including HR, BP, METS, HR*BP, exercise trend, ST segment level/change/slope/three-dimension/J-level and ST/HR, etc.
Dynamic review function, which can dynamically review the whole process of exercising, and review speed can be accelerated, decelerated, paused and jumped during reviewing.
With the function of static review, ECG waveform in any time can be checked, the property of QRS waveform group can also be modified.
Powerful case management function, historical cases and cases information can be checked, modified and deleted.
Import/Export case function, save cases with the mode of compressed files, which saves disk space. PC software is correlative with the file type of operating system,more simply and quickly to import cases.
Many items can be set in system settings, such as switch between Chinese and English, display waveform format and mode (12*1,6*1,3*2,3*1 etc),color of background grid, relative settings for print, filter settings and display optional parameters.
Use-friendly interface, many information (such as IME, Tooltip and doctor information etc.) can be present according to user's habit. Corresponding settings in the last time can be automatically saved as "User Favor" which will be recovered next time.
Provide several useful tools, such as equipment management, case statistics.
Collect ECG data by wireless mode, which improves anti-interference capacity.
PARAMETER
SPECIFICATION
Lead
Standard 12 Lead
Input mode
Floating and defibrillation protection
CMRR
>60dB,>100dB (add filter)
Time constant
≥3.2s
Patient leak current
<10µA
Calibration voltage
1mV
Sampling frequency
Up to 1000Hz
Sampling accuracy
Up to 24-bit
Input circuit current
≤50nA
Input impedance
≥50MΩ
Noise level
≤15µ Vp-p
Frequency response
0.05Hz~150Hz(-3dB~+0.4dB)
Polarizing voltage
±500mV
Power supply
2xAA alkaline batteries
Communication mode
Wi-Fi
Optional Accessories
Lunch box, ECG lead, wireless card, elastic velcro, leather sheath,

disposable electrodes