Description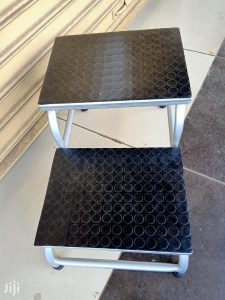 It features Stainless Steel construction.

Easier to clean since it has no corner holes.


Top surface measures 14″ wide x 19″ long x 6″ high.

Heavy gauge legs and handles, no sharp edges.

These footstools can be safely stacked for increased height.


They also interlock to create larger platforms.

Weight: 15 lbs.; Weight capacity: 650 lbs.; 300 lbs. if stacked.

Extra large platform with a thin slip resistant mat is glued onto surface.