Description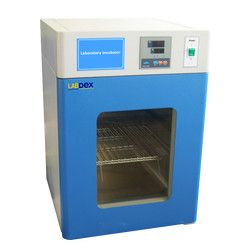 Features
Microcomputer intelligent digital display temperature control device, with timing, setting, two measured temperatures also showed that accurate and reliable temperature control.
Outside the door wide selection of transparent observation window type, box items at a glance. Inner semi-circular arc corners easy to clean, adjustable shelves.
Electric heating by external heat type, the temperature had no value or damage to the culture of the disadvantages.
Liner for the stainless steel inner tank.
Specifications
MODEL
DNP-9025A
DNP-9052A
DNP-9082A
DNP-9162A
DNP-9272A
Working size (cm)
25*25*25
35*35*41
40*40*50
50*50*65
60*60*75
power
≤150W
≤250W
≤300W
≤400W
≤600W
G.W: kg
27
45
58
85
108
N.W: kg
17
34
45
59
95
Packaging size
46*45*64
58*56*80
61*64*88
76*73*108
86*84*118
Temperature range
+5-65℃
Temperature fluctuation
±0.5℃
Temperature accuracy
±1℃
Supply power
220V 50HZ