Description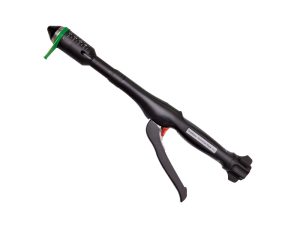 • Rational arrangement of staples to reduce bleeding after procedure
• Big volume of cartridge housing to have enough space for prolapsed tissue
• Transparent purse-string suture anoscope with scale for better visibility
• Detachable or fixed anvil for better choice
• Tissue gap between anvil and cartridge to avoid tissue damage
• Adjustable cutting thickness according to the prolapse situation
• Non-slippery adjusting nut provides increased conform and control
• Rational arrangement of staples to reduce bleeding after procedure
• Big volume of cartridge housing to have enough space for prolapsed tissue
• Transparent purse-string suture anoscope with scale for better visibility
• Detachable or fixed anvil for better choice
• Tissue gap between anvil and cartridge to avoid tissue damage
• Adjustable cutting thickness according to the prolapse situation
• Non-slippery adjusting nut provides increased conform and control
| | | | | |
| --- | --- | --- | --- | --- |
| Types and specifications | Outer diameter/mm | Ring cutting diameter/mm | Nail a few | Nail high/mm |
| HS-32 | 32 | 24 | 32 | 3.8 |
| HS-34 | 34 | 26 | 34 | 3.8 |
| HS-36 | 36 | 28 | 34 | 3.8 |
The characteristics of the product:
1, Rational anastomotic nail density, reduce postoperative bleeding.
2, Imports of titanium wire, provide more high strength and tensile.
3, The whole forming the top drill, ensure the anastomoses nail forming complete.
4, The larger the nail bin space, ensure adequate tissue containing space.
5, According to the actual situation of tissue prolapse resection, adjustable thickness.
6, With minimal anastomosis gap, avoid to cause tissue injury over oppression.
The scope of application:
Applicable to the internal anal rectal mucosa prolapse and hemorrhoids mucosa suture