Description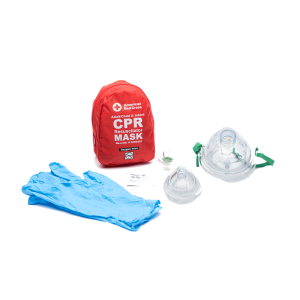 During CPR the chest compressions squeeze the stomach, and it's common for patients to vomit by reflex. CPR pocket masks have a one-way valve that stops vomit, blood, and body fluids in their tracks, keeping your mouth isolated and vomit-free.
For a travel or portable first aid kit, a CPR mask is probably unnecessary, but a foldable plastic barrier sheet takes up almost no space and provides the same function for a single use.
Medical professionals and those who have a fully equipped house bag should consider having a CPR mask.