Description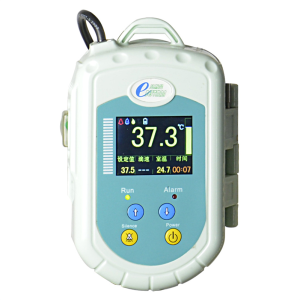 Introduction
-Medical fluid infusion warmer AIW-1000 is a kind of warming device to warm the liquid to be infusion into human body by warming the infusion pipe, with high efficiency and easy use.
-Dry groove warmer structure: Adopt conventional infusion pipe to warm the
infusion pipe directly, no need special consumables.
Features
The AIW series is an instrument can heat the infusion/blood by electrical energy, dry warmer.
It has used the temperature sensor can automatic regulation of fluid temperature.
Infrared detection function can work continuously for 3 to 6 hours;
Prompt function: the audible and visual alarm to remind doctor; Design Water-proof.
The thermostat inside help the infusion stability, without overheating. Highlight LED display; Can start to warm within 1 minute after switching on.
Temperature range: 1°C – 41°C (±1°C).
Humidity: 35 – 95 %RH (Non condensing).
Flow Rate: 1-15ml/min.